Chargers seeking first win of the season against the Titans
LOS ANGELES – The Chargers are currently seeking their first victory of the season on the road in Tennessee. Last week, the Chargers' defense gave up 36 points to the Dolphins at home. Dolphins quarterback Tua Tagovailoa had a remarkable game, racking up 466 passing yards and scoring three touchdowns.
The Chargers' defense should have performed better, considering the talent they have on their roster. No major players were on the injured reserve list, so there is no excuse for their poor performance.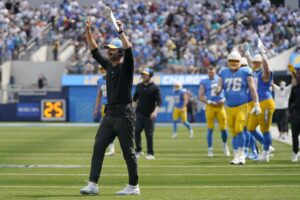 Head coach Brandon Staley took full responsibility for the loss against the Dolphins last Sunday, admitting that he did not prepare his team well enough to secure a victory. The Chargers hired Kellen Moore as their new offensive coordinator in the offseason, hoping for an explosive offense. Unfortunately, they fell short of expectations in the game against Miami.
However, there was a bright spot in the running game, as Austin Ekeler and Joshua Kelley combined for over 200 rushing yards.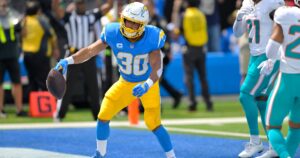 Unfortunately, Ekeler is expected to miss Sunday's game in Tennessee due to an injury sustained during the Miami game. His absence will be a significant loss for the Chargers, as Kelley will have to take on most of the snaps. Linebacker Eric Kendricks is also expected to be out on Sunday due to a hamstring injury sustained against Miami. The pass defense was the main issue in the last game, but the rush defense held up well, allowing under 75 yards.
To secure their first win of the season, Justin Herbert will need to have a stellar game. Herbert only threw for 229 yards and one touchdown in the last game, which was not impressive after receiving a contract extension and becoming one of the highest-paid quarterbacks in the league.
Can the Chargers win their first game of the season without Ekeler? Stay locked in on Sunday at 10 a.m. on CBS.